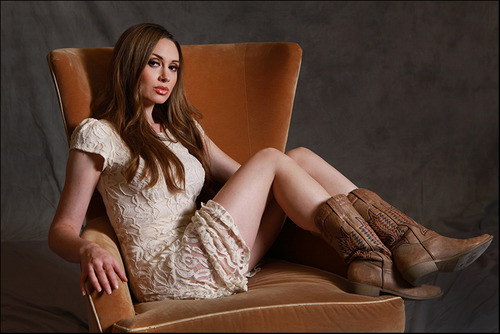 Katie Cole, the Aussie that rocks! and am going to tell you why. Now I don't know Katie personally, only what I have read and listened to, so am going to give you a fan type view of Katie Cole.
Australian-born Katie Cole grew up listening to 70@s music on her mums side and classical music from her classically trained dad, so Katie herself started listening to KT Tunstall and Tom Petty, and in Katie Cole's own words she describes her own style of music as a blend of American Country and British Pop, and I think that is a fantastic combination because what I have listened to it really does work, of course, you would have to be the judge of that, but am sure you will all agree.
After a lot of soul-searching and several plane journeys later Katie Cole decided that her heart lies in America, and she relocated to Los Angeles.
Over the last few years, Katie has worked damn hard at building her career in the music industry, because success doesn't just fall in your lap, you have to earn it, and this lady has definitely earned it. Now according to Katie Cole's twitter account and official website she has had a fantastic 2016 and is looking forward to a successful 2017, now if last year is anything to go by, I am sure 2017 will meet all her expectations and more.
Katie Cole is a very talented lady, and one of my favorite tracks I have listened to is Hearts don't bend which you can listen to at https://www.youtube.com/watch?v=pm1_X_3g7f4 a fantastic song with some fantastic lyrics. Katie Cole also tours with the smashing Pumpkins which you can follow at Pledgegemmusic.com/projects/katiecole.Katie Cole has worked with some great artists, like Glen Cambel and Kris Kristofferson, and this just goes to emphasize that even the heavyweights want to work with her and goes to show the extent of how good she really is.
2016 has been a great year for Katie Cole, she has made her debut at bluebird cafe, went on tour with the smashing Pumpkins, has been endorsed by Yamaha and Reverend guitars, and has played with and alongside several time now Musicians on Call, to name but a few things that happened in 2016. Katie cole's music is what's important to her and she is in the process of making a new record with Pledge Music.
Overall Katie Cole is a very talented determined young artist, who has gained a reputation of being professional, artistic, with fantastic musicality, but most important of all a BEAUTIFUL VOICE. You can follow Katie Cole at her official website http://katiecoleofficial.com/ or follow her on twitter at https://twitter.com/katiecolemusic you can also keep track of what she is up to with her music at http://pmusic.co/V2PDya. I haven't had the pleasure of seeing Katie Cole live but maybe sometime in the future, she will tour the UGK. but until then as far as I am concerned KATIE COLE ROCKS.